Learning Outside the Classroom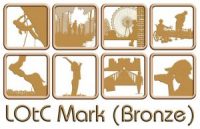 Learning Outside the Classroom
King's school is an advocate of outdoor learning being an important part of a child's education. Using their beautiful grounds for a wide range of lessons, King's promotes access to Forest School for all children.  This Danish concept of learning outdoors encourages children to enjoy their environment and to care for their surroundings which develops an awareness of topical environmental issues.
The benefits of learning outside the classroom are:
Children learn best through real life experiences. Taking learning beyond the classroom walls makes learning more memorable and appeals to different learning styles.
It contributes significantly to raising standards and improving pupils' personal, social and emotional development.
It enables children to interact in new ways with their peers and adults, improving relationships between teachers and pupils, particularly with those students who are hard to reach in the classroom environment.
Is effective in delivering learning outcomes across all areas of the curriculum including literacy, numeracy, science, history, geography and IT and has the most impact when opportunities to learn outside the classroom are frequent, continuous and progressive.
 Head teacher Mrs Lee said: "Being awarded LOtC Mark (Bronze) is a real coup for all the staff and governors here as it shows that we are really making strides in providing our pupils with potentially life-changing opportunities. We're thrilled to get official recognition for our efforts and we look forward to building on this award to integrate LOtC into the everyday life of the School."
Elaine Skates, Chief Executive of CLOtC said: "Learning outside the classroom provides the most memorable experiences in a child's school life.  LOtC Mark (Bronze) demonstrates that the school is committed to developing and delivering genuinely valuable learning outside the classroom experiences for their children and young people.
Learning outside the classroom has many proven educational benefits. LOtC Mark (Bronze) award will support schools in integrating LOtC into the life of the school, thereby ensuring that many more young people have memorable, exciting and valuable learning outside the classroom experiences."
The Head teacher, Mrs Jane Lee said;" I am extremely excited about reflecting on the way King's has developed over the past 26 years.  There are some exciting developments in the pipeline which will further enhance the "Outstanding "provision.  We tell parents it is your child in our care and we want the very best for all our children.  We are delighted to receive such a prestigious award. We are very happy to show prospective parents around the school to aid them in their quest to select the best possible education for their children."
For further information www.kingscchool-plymouth.co.uk
Published on: 25th October 2017